Cedar Rapids, IA
--
So, the Big Ten loses the top spot
, as
Ohio State (9-0) beats Minnesota
in Columbus, 28-14. The new AP College Football poll has
Clemson
(9-0) the new #1, after 23-13 home win over Florida State. The Tigers clinched the ACC Atlantic division title, with win over the Seminoles.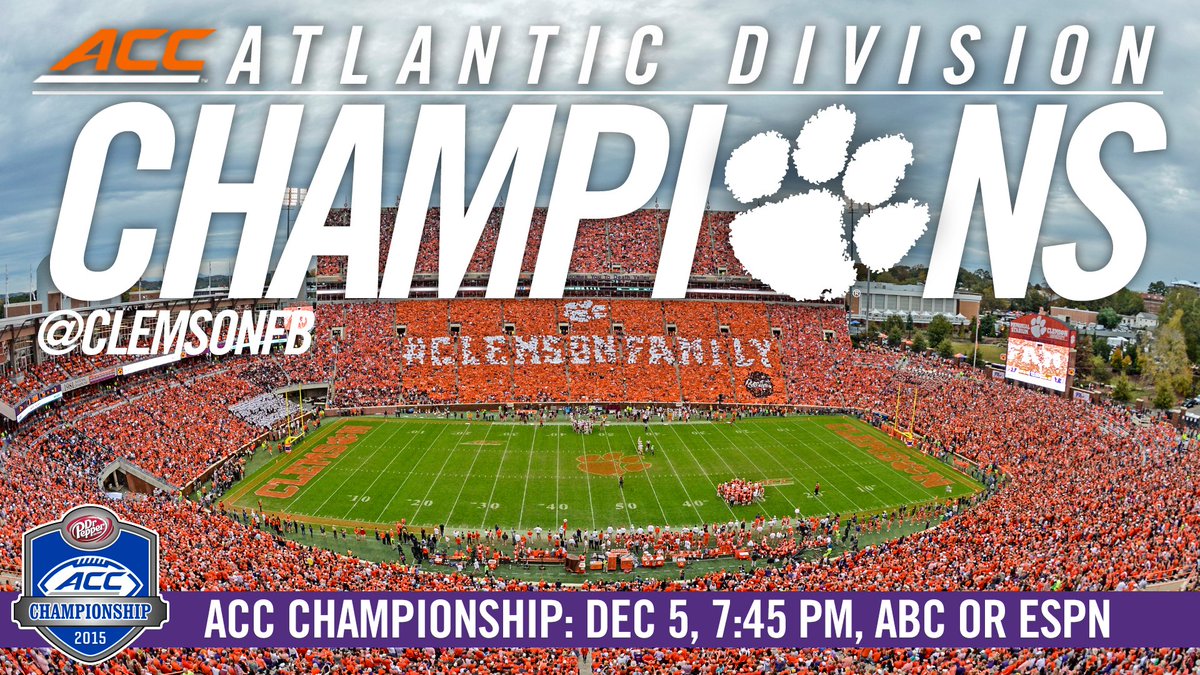 If played today, Clemson (9-0) would play North Carolina (8-1, 5-0 ACC
Costal), in the ACC Companionship game.





The latest College Football Playoff poll will be released on Tuesday night on ESPN.
There will be some big games ahead in Week 11 of the
2015 College Football season
.
Who's In heading into Week 11?
1. Alabama
2. Clemson
3. Ohio State
4. Notre Dame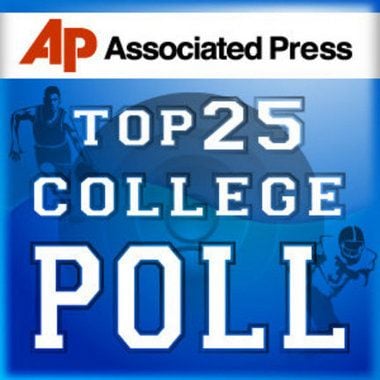 The AP Top 25 Poll Top 4 (all receiving #1 votes)
1. Clemson
2. Ohio State
3. Alabama
4. Baylor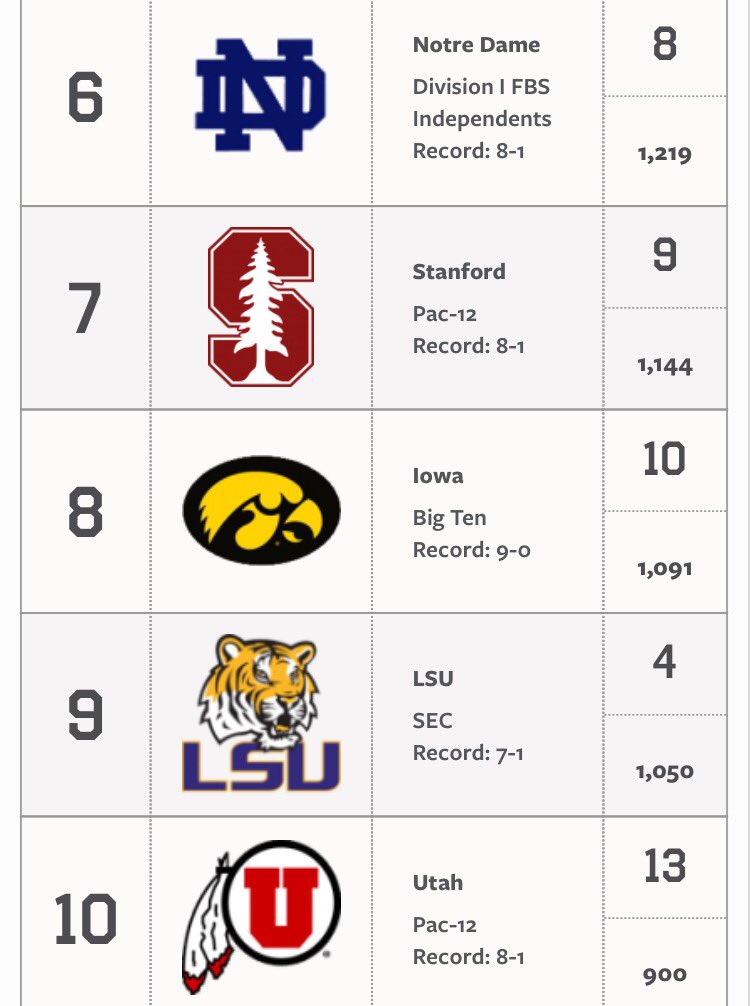 The Big Ten lead by #2 Ohio State has six ranked teams heading into Week 11.
8. Iowa (9-0)
14. Michigan State (8-1)
15. Michigan (7-2)
23. Wisconsin (8-2)
24. Northwestern (7-2)
Members of the 2013 Iowa team hoist home Floyd of Rosedale, after the victory
23-7 in Minneapolis. However, last year, the Golden Gophers took Floyd from
Iowa, in a win, at home in Minneapolis. Does Iowa win him back for 2015?
#8 Iowa (9-0, 5-0 B1G West) returns to action Saturday, Nov. 14, hosting Minnesota (4-5, 1-4 B1G West) at 7 p.m. (CST) inside Kinnick Stadium in a battle for Floyd of Rosedale. The Big Ten Network will have the broadcast on Saturday night.