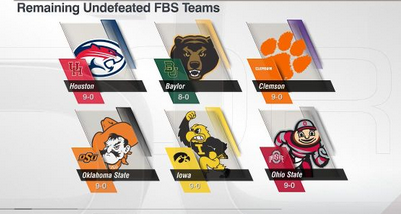 The six remaining undefeated FBS programs in 2015, as Houston, Baylor,
Clemson, Oklahoma State, Iowa and Ohio State.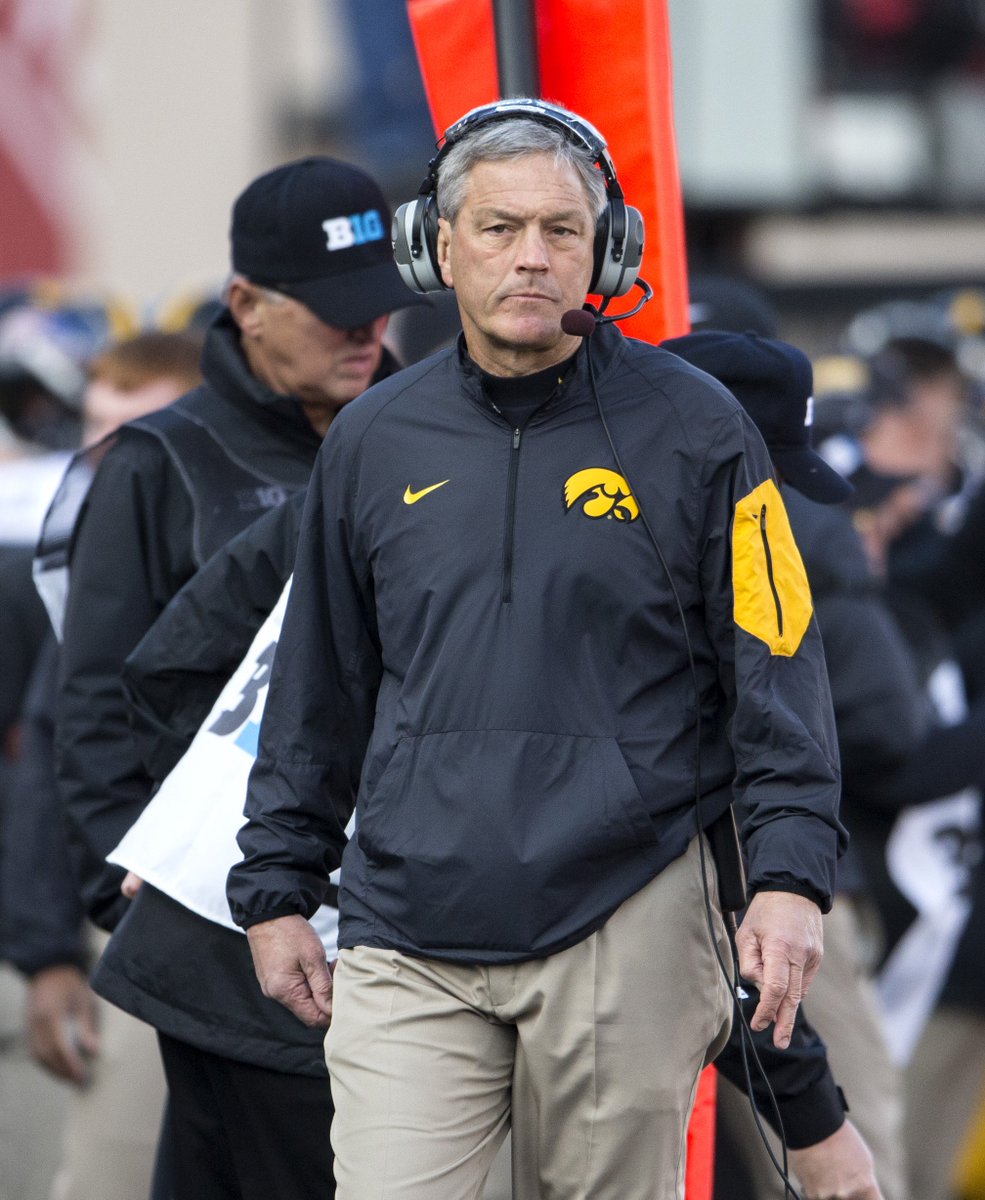 Iowa coach Kirk Ferentz is in his 17th season
and now dean of
Big Ten football coaches.
Iowa is
22-12 against Minnesota,
since Ferentz arrived at Iowa, in 1981,
first as a OL coach.
IOWA CITY, Iowa
--
Iowa head football coach Kirk Ferentz and his staff
did a complete evaluation of the program following last season, and one thing that was emphasized was being able to finish games.
As the eighth-ranked and undefeated Hawkeyes (9-0, 5-0) look forward to consecutive home games
in Kinnick Stadium the next two weekends, that is a trend they will try to continue in closing out the regular season. Iowa holds an 85-53 fourth-quarter scoring advantage through nine games.

"The fourth quarter is important to every football team, and something we did not do last year was close games out, to finish games," said Ferentz. "Saturday was representative of what we are hoping to see. We have been tracking the fourth quarter success throughout the season. The guys are doing a good job there, it's part of the reason we are 9-0. It's something we hope to not only maintain, but also to build on."
Iowa junior QB #16 and the Hawkeye receivers entering Indiana's Memorial
Stadium, ahead of the 35-27 win on Saturday to reach a 9-0 record. 5-0 B1G West.
Iowa held a 21-20 lead following an Indiana field goal with 13:22 to play
. That's when the Hawkeye offense put together back-to-back scoring drives of 75 and 76 yards to build a 35-20 advantage. Junior quarterback
C.J. Beathard
completed 7-of-11 passes in the final period for 102 yards.
The high power Indiana offense was held under their season average in points
and total offense, in the Hawkeye win in Bloomington on Saturday.
After the Hoosiers scored two touchdowns in the second quarter
, Iowa's defense held the home team to three points in the second half until a late touchdown with 2:24 left. Iowa held Indiana five points and 67 yards under its season average. The Hoosiers were able to rush for 227 yards in the game, but just 88 yards in the final two quarters.
"
It doesn't sound like much, but holding Indiana to 27 points is difficult
," said Ferentz. "
Indiana is a well-rounded offensive football team; very explosive, and they have played well offensively against everybody when they have been healthy. We saw it last year as well. They have a different running back that is doing a good job and their quarterback can throw it. They have a number of guys who play well in the passing game. For an up-tempo team, they run the ball in a more traditional way and are tough to defend
."
"
We were happy to get the road win, our third in the Big Ten
," said Ferentz. "
To win a conference game in November is significant and something we can build on. Our defense has played well overall, and against the run, all season long; we'll try to get back on our feet and do a good job the next three week
s."
Iowa sophomore MLB #43 Josey Jewell and junior CB #14 Desmond King
are among two of the leaders of the Hawkeyes' defense in 2015.
Leading the way for the defense Saturday was sophomore middle linebacker Josey Jewell
. In his first year as a starter, and playing a different position from a year ago, Jewell led the Hawkeyes with a career-best 15 tackles. He had 11 solo stops, one tackle for loss, and two pass break-ups.
"
Josey has played well all season long, but he was super on Saturday
," said Ferentz. "
I've said this before, I don't know how fast he is, but he runs fast when he is running after the ball; he gets there fast and tries to do damage when he gets there, which is what a good linebacker does."
Iowa senior FS #27 Jordan Lomax against Indiana on Saturday.
"
He does a great job and embraces the leadership aspect of being a middle linebacker. He does a great job with the checks and communication, similar to senior free safety
Jordan Lomax
in the secondary. I could not be happier with what he has done thus far. You have to remind yourself that he is young, just a second year player
," Ferentz added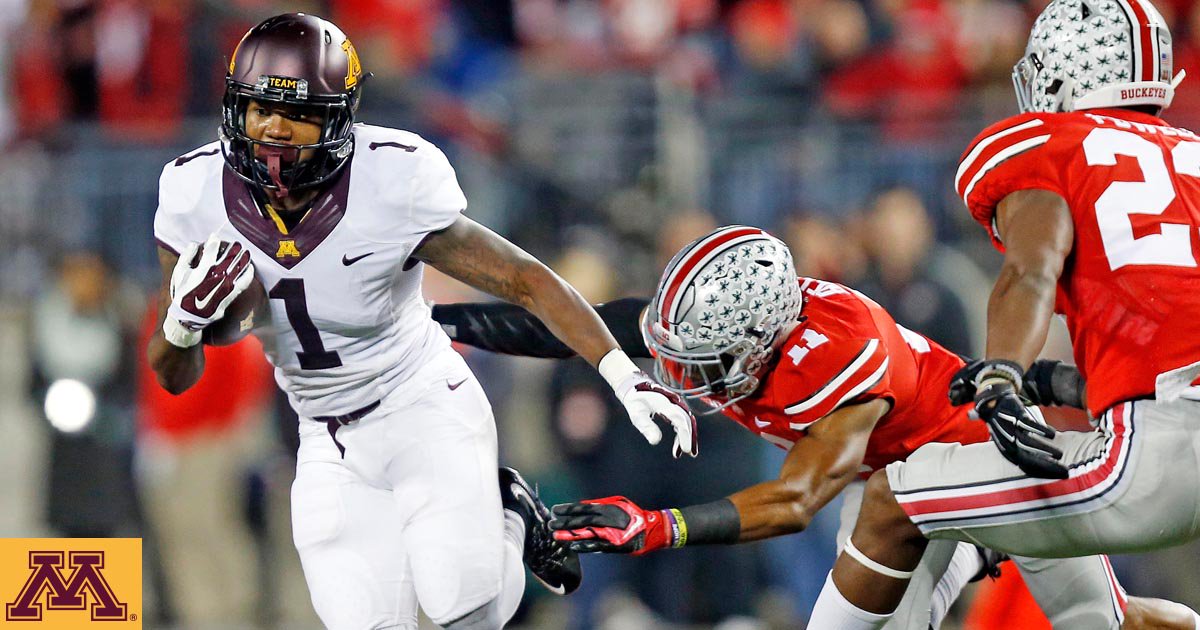 Minnesota senior WR 1 A.J. Maye leads the Gophers receiving corp with 49
catches, with 31 of those catches resulting in first downs in 2015.
Iowa hosts Minnesota
(4-5, 1-4 B1G West) on Saturday night in its second prime time home game of the season. The football battle for
Floyd of Rosedale
is one of several events in a busy weekend that will feature a Saturday morning dual wrestling meet in Kinnick Stadium. Prior to the football game at Kinnick, the Iowa wrestling program will host the Oklahoma State Cowboys in an outdoor NCAA wrestling match.
The Gophers played their second game since coach Jerry Kill
retired on Oct. 28 because of health issues on Saturday. #2 Ohio State beat Minnesota 28-14, in Columbus. In the closing seconds against Michigan last week, The Gophers interim coach
Tracy Claeys
decided to go for it instead of taking a tying field goal, and junior QB Mitch Leidner was stopped at the 1 to preserve the Wolverines' 29-26 win.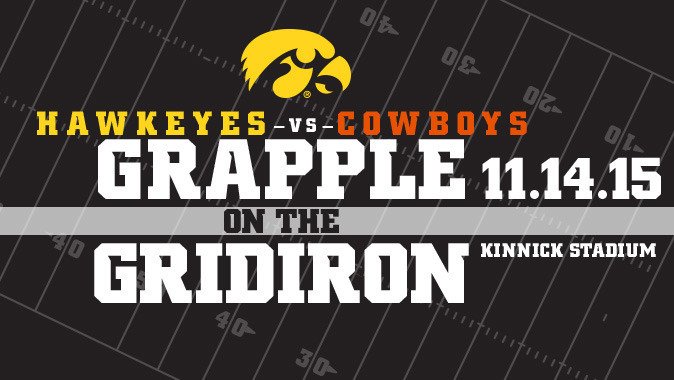 The Iowa Hawkeyes vs. Oklahoma State Cowboys at Kinnick on Saturday.
"
I'm sorry to miss the wrestling
," said Ferentz. "
I'm not surprised our fans have responded so well. We have the greatest fans in the world, and I know they love their wrestling, too. We have basketball on both sides of the Saturday events, and a great venue Saturday for two events. But our focus will be strictly on the football game. Minnesota did a wonderful job against us last year; we are going to have to up our performance and be ready, they are playing tough. My guess would be that it will go right down to the wire, not unlike the Pitt game. We look forward to that and are excited to being back in Kinnick. I know our fans will respond and hopefully our team can match their enthusiasm
."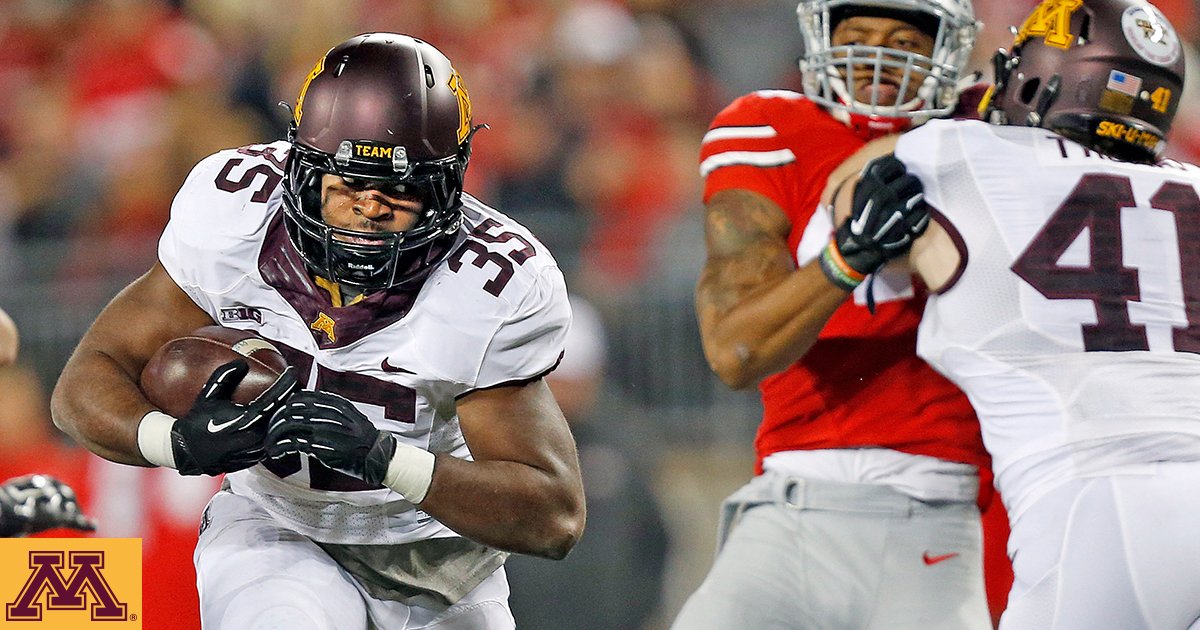 The Minnesota ground game is lead by senior RB #35 Roderick Williams.
Following Saturday's contest against Minnesota (7 p.m., BTN) the Hawkeyes close the home schedule against Purdue (Nov. 21, time to be determined). The final B1G game in November will be on Black Friday in Lincoln, against Nebraska (Nov. 27, time to be determined).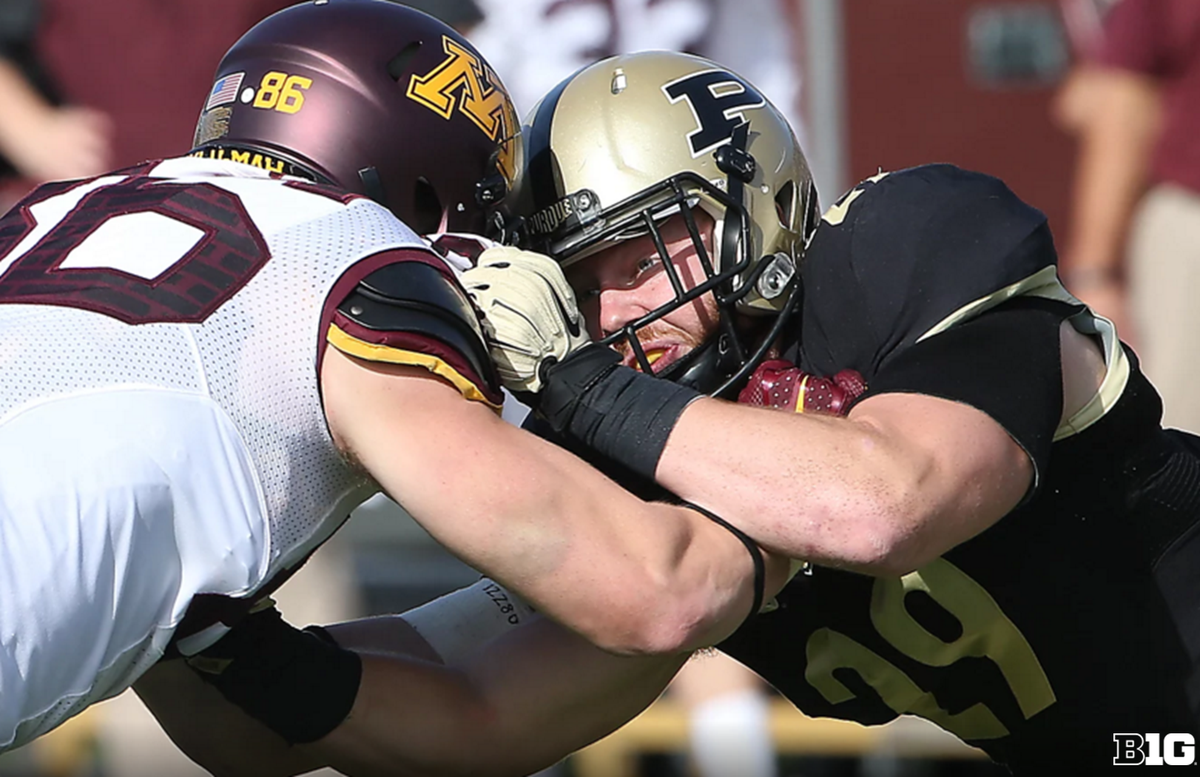 Minnesota's lone B1G win was a 41-13 @ Purdue, while the Boiliermakers'
lone B1G win was 55-45 against Nebraska to close out the month of October.