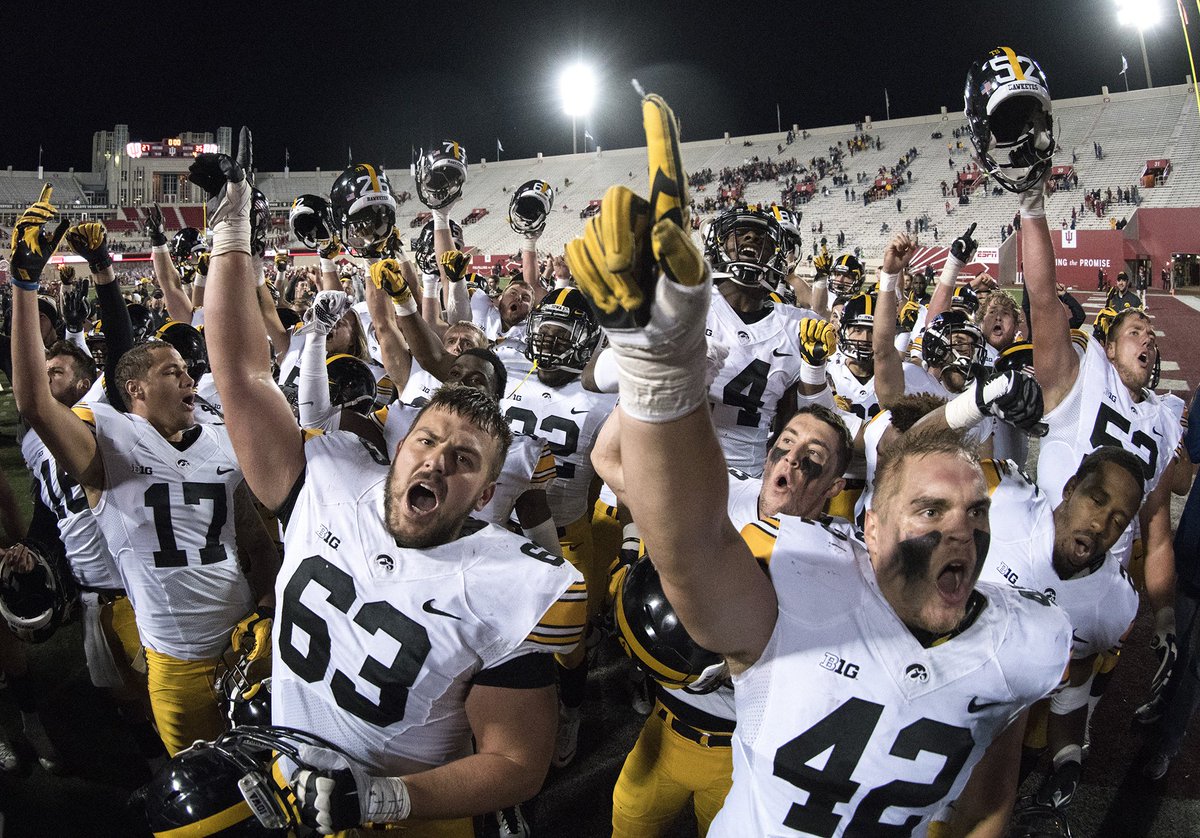 The Iowa Hawkeyes celebrating after winning their 9th victory on the 2015 season,
at Indiana on Saturday. It was the fourth road victory of the year against a Power 5
program for the Hawkeyes.
Iowa City, IA
--
It has been a positive week heading into Saturday's return to Kinnick Stadium
for the undefeated
Iowa Hawkeyes
. After last Saturday's 35-27 win at Indiana to propel Iowa to 9-0 for the second time in program history, the Hawkeyes were named #5 on Tuesday night, when the second
College Football Playoff poll
was announced. There was plenty of Iowa talk on Veterans Day, as the sports talking heads continued their conversations on the Hawkeyes and the new CFP ratings.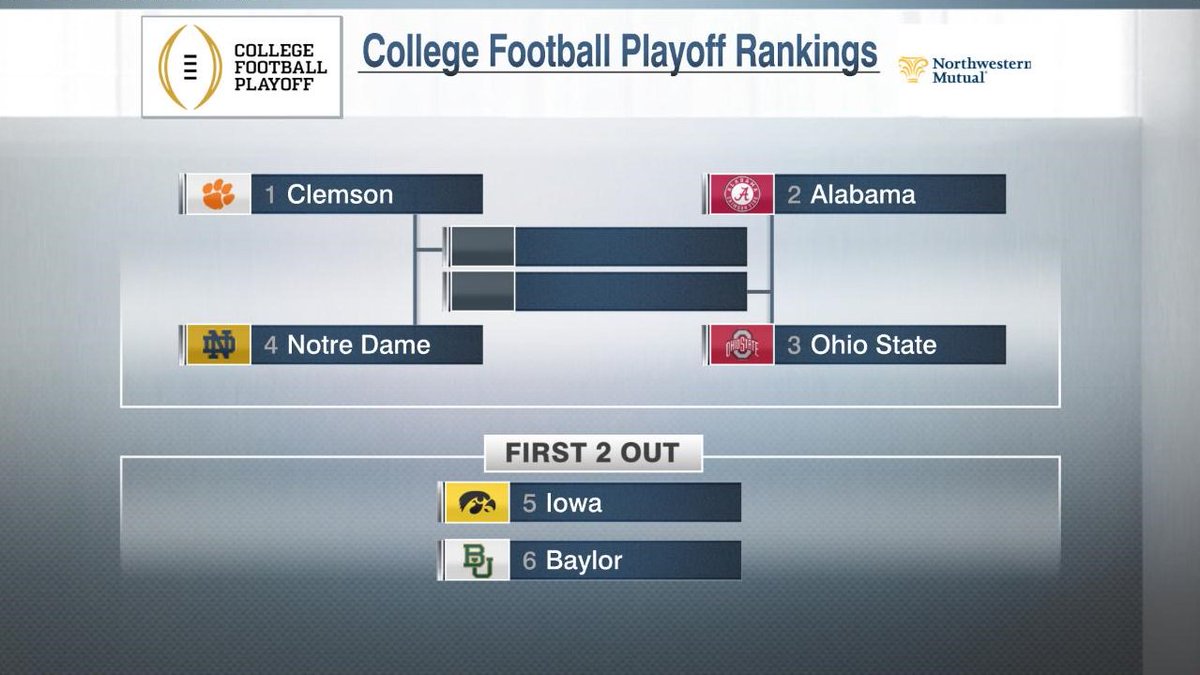 The Iowa Hawkeyes are #5, just outside the Final 4, in the second College Football
Playoff poll of 2015. The Hawkeyes will host Minnesota on Saturday night.
Iowa's run to a 9-0 start, 5-0 in the B1G West has been felt in all three phases of the game.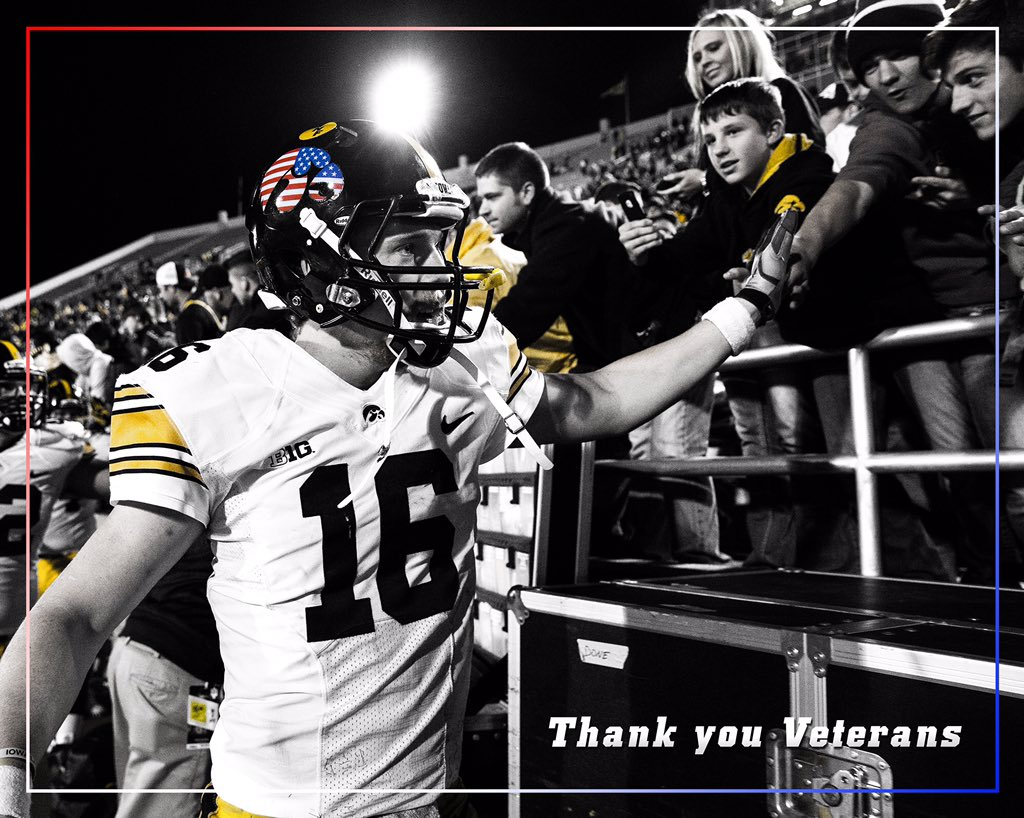 Iowa junior QB #16 C.J. Beathard is the first Hawkeye signal caller to open 10-0
as a starter in the history of the program. Five wins on the road and five at home.
On offense:
Iowa has the third most balanced offensive production in FBS. The Hawkeyes have 3,708 total yards -- 1,845 yards rushing, 1,863 yards passing. (Kent State 1,323/1,323; Auburn 1,700/1,712)
Iowa has 25 rushing touchdowns, second in the Big Ten (Ohio State, 26) and ninth nationally
Iowa ranks second in the Big Ten with 13 scrimmage plays of 40-plus yards. The Hawkeyes had 12 scrimmage plays of 40-plus yards all of last season, and 13 such plays in 2012 and 2013 combined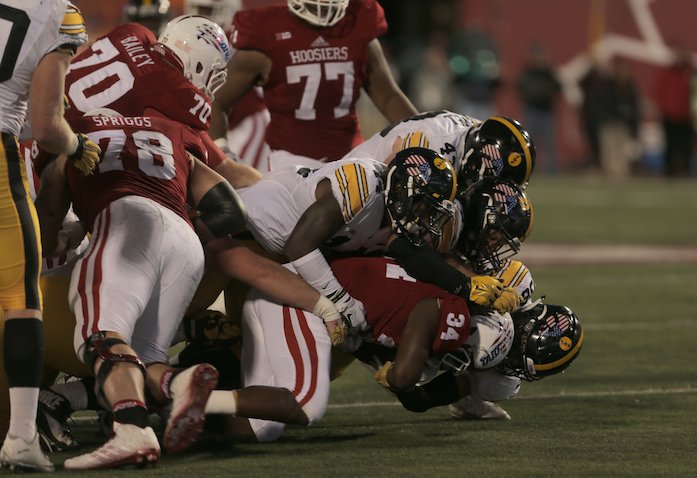 The Hawkeyes have really improved in 2015, after a 7-6 record, last season.
The #1 area to look at for Iowa has been the development of the defensive unit.
On defense:
Iowa has allowed just three rushing touchdowns; No. 1 nationally
Iowa leads the Big Ten in takeaways (20), interceptions (13) and turnover margin (+11)
Iowa allows 16.6 points per game. Among the five other unbeaten FBS schools, only Ohio State allows fewer points (15.0)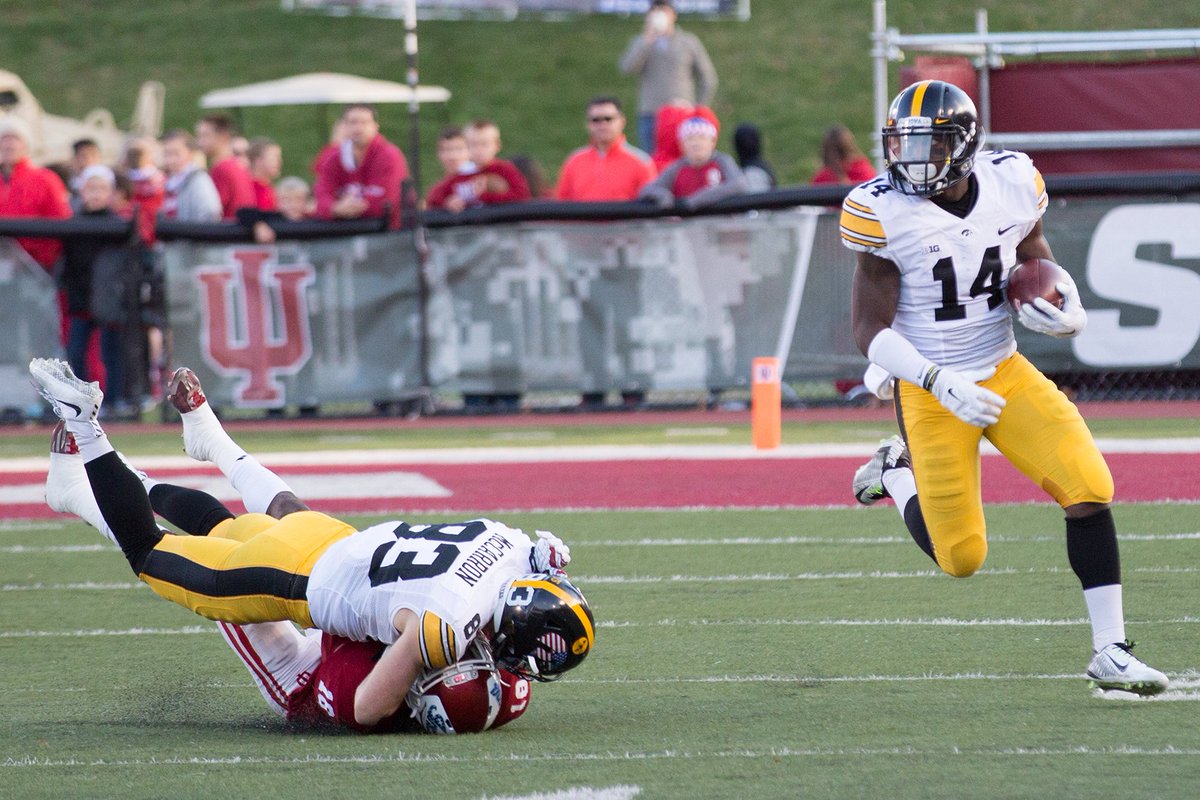 Iowa junior Desmond King has become an effective special team player in
2015, leading the Hawkeyes in punt and kick returning.
On special teams:
Marshall Koehn's 57-yard game-winning field goal vs. Pitt is the second longest in school history and the second longest in FBS this season
Iowa's two-man punt team of seniors Dillon Kidd (43.3) and Marshall Koehn (46.2) rank fourth in the Big Ten averaging 42.6 yards per punt
Junior Desmond King averages 12.9 yards per punt return, No. 3 in the Big Ten, and 23.6 yards on KO returns, No. 6 in the Big Ten
Saturday is Military Appreciation Day at Kinnick Stadium
One of the University of Iowa football team's most famous alums
is 1939 Heisman Trophy winner
Nile Kinnick
. The first Hawkeye football player to earn first-team All-America honors was Fred Becker in 1916.
Both were United States veterans and both lost their lives serving in the military
. Becker was killed in active duty in 1918 during World War I; Kinnick died during a training flight while serving as a United States Navy aviator during World War II.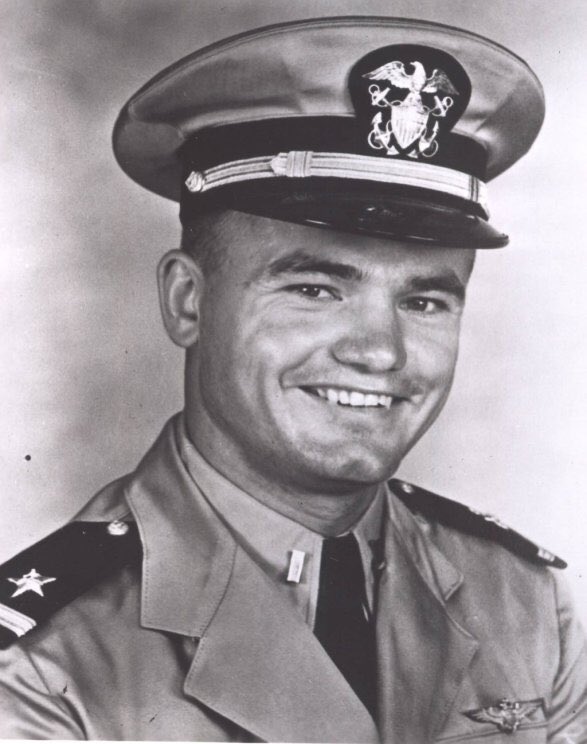 Iowa's Nile Kinnick, the 1939
Heisman Trophy winner joined
the U.S. Navy as an aviator.
He was lost at sea in 1943.
Saturday's game against the Minnesota Golden Gophers
(4-5, 1-4 B1G West) is designated as Military Appreciation Day in honor of Veterans Day. The University of Iowa and its Veterans Association has organized events to honor veterans associated with the university and Hawkeye community.
Iowa students Jacob Stone and Sheena Anderson were among the participants
in a Veterans Association 280-mile ruck march that brought the game ball from TCF Bank Stadium in Minneapolis to Kinnick Stadium to raise awareness for veteran suicide. Stone is a veteran of the U.S. Marines, Anderson is a U.S. Army veteran.
Participants marched in teams of three while carrying ruck sacks weighing 22 pounds
, a symbol of the 22 veterans who take their own lives by suicide each day. The 57 members of the ruck march will form the tunnel the Hawkeyes swarm through onto the field for Saturday's game.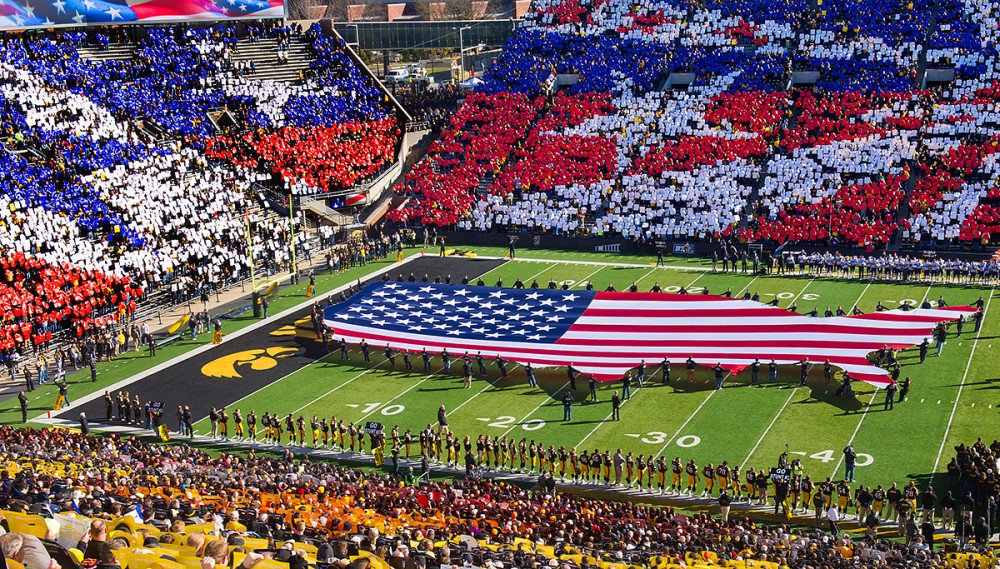 Thank you to our Veterans, as Kinnick Stadium celebrated a past Military
Appreciation Day, as Saturday night's game will celebrate ...
The Iowa football program and the Army ROTC also identified five distinguished veterans
-- all Iowa graduates or former cadre -- to serve as the traditional color guard. The five individuals selected are: Colonel G. Dave Lewis, Lieutenant Colonel Michael Brothers, Lieutenant Colonel Brad Cook, Master Sergeant David J. Stoen, and Lieutenant Colonel Mark Coble.
The on-field events come on the heels of a Tickets for Troops
initiative that was rolled out earlier this fall. The UI partnered with fans, giving them an option to purchase tickets at a reduced price and donate them to active duty and veteran military members to attend Saturday's game at no cost.
Iowa coach Kirk Ferentz is 10-5 against Minnesota, as a head coach.
The battle for the Floyd of Rosedale
begins at 7:12 p.m. (CST) on Saturday night, in prime time for Iowa-Minnesota. The game, which is sold out, will be televised on BTN. It is the first November night game in Hawkeye history. It is the 80th anniversary of first battle for Floyd of Rosedale, back in 1935.
Minnesota DC Tracy Claeys was named
head coach on Wednesday of the Golden
Gophers, after 20 years as an assistant
with Jerry Kill, who stepped down, due
to health issues two weeks ago.
Minnesota has chosen to elevate Tracy Claeys as the permanent replacement for Jerry Kill, who resigned, prior to the Gophers games with Michigan and Ohio State, two weeks ago. After an 0-2 start, as an interim coach, Claeys was given a three year contract, beginning in 2016.
"
They're playing better this year
(Iowa)
, there's no question. They've kind of gelled. Things are going their way. It will be a tremendous challenge. At the same time, being a trophy game, our kids will be excited. I expect us to play well. It will be a tough environment
," said Minnesota coach Tracy Claeys ahead of the Iowa game.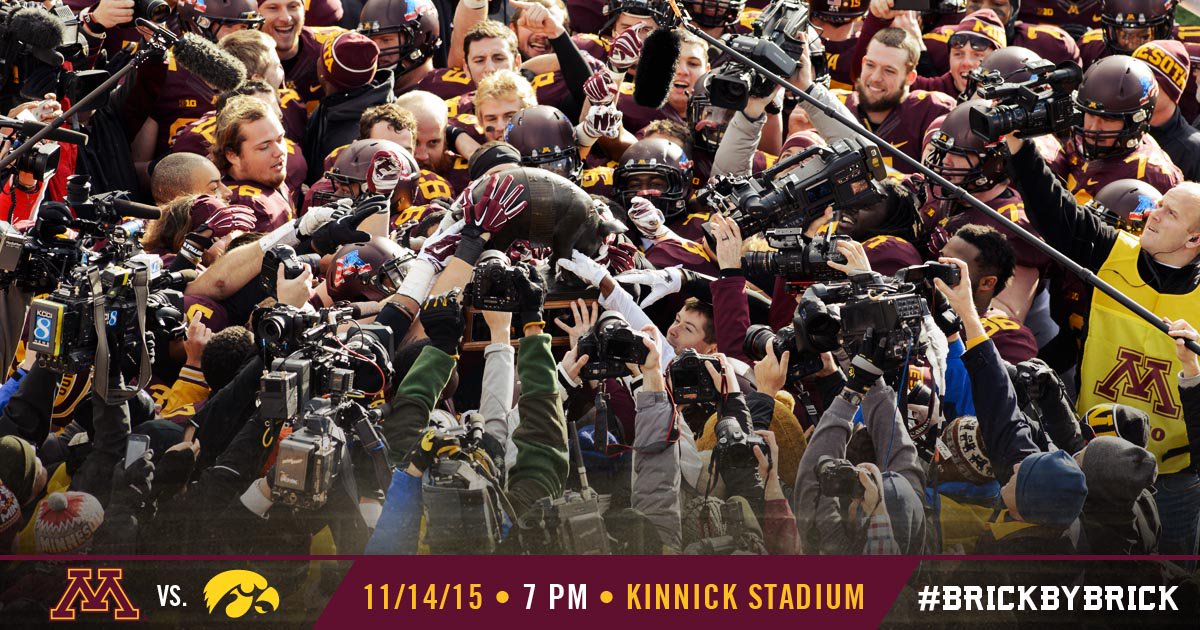 The Gophers and Hawkeyes battle for Floyd of Rosedale.
Minnesota beat Iowa 51-14 in Minneapolis, last season, which
was the most lop-sided loss for the Hawkeyes, since 1949.
"
Offensively they've got a veteran quarterback who's a really good football player. They're a big, physical group up front like they traditionally are. Good backs, good receivers, so that's going to be a big challenge for our team
," said Iowa coach Kirk Ferentz.
Minnesota junior QB #7 Mitch Leidner leads the Golden Gophers offense.
He is a threat both running and passing the football for Minnesota.
"Then flipping it on the other side of the football, they're very aggressive defensively, run very well at all positions, extremely good in the secondary. I know they feel great about those guys, and rightfully so," Ferentz said this week, ahead of the battle for Floyd of Rosedale.
The strength of Golden Gophers defense is three returning starters in the
secondary. A match-up to watch will be Iowa's passing game vs. Minnesota,
including one of the top cornerback units in the Big Ten, with seniors #29 Brian
Boddy-Calhoun and #31 Eric Murray, who were 1st and 2nd team respectively.
"And then special teams wise they have two of the better specialists you're going to find in the conference. They're a very, very good football team, and we're going to have a big challenge on our hands," said Ferentz.
Last year, Maxx Williams was a highlight reel against Iowa. He has departed
to the NFL. Sophomore TE Brandon Lingen had a personal high 111 yards
on five catches against Michigan in the 29-26 loss for the Gophers. The
Golden Gophers took Michigan down to the final play and came up short.
"November as I said earlier is a big month, certainly a big month for any college football team. Certainly it is for us, and to be back in Kinnick is really special, and to be there in a night game is always a special thing," said Ferentz.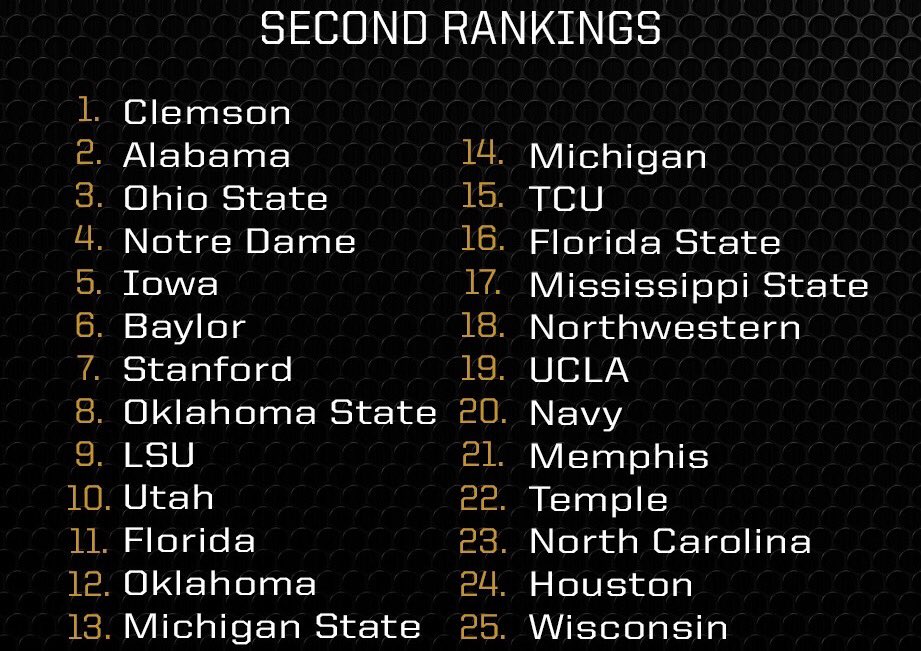 On Tuesday, the second College Football Playoff poll was announced.
"Twenty-sixth year now being involved in Kinnick Stadium. It never gets old. It's just a very, very special place to play college football. We'll have a great environment Saturday night. There's no doubt about that. But that being said, the fans can't play the game, just like when we're on the road, the opposing fans don't decide the game. It's going to get decided on the field, so we're going to have to have a great week of preparation. We'll have to be ready to go at kickoff against this team. We've got our work cut out and we've been working on that, and we look forward to trying to finish the week out well." - Iowa coach Kirk Ferentz
Iowa will host a "Blackout" game on Saturday night, with an all-black
alternate uniform for the Hawkeyes to breakout and attempt to reach 10-0
for the first time in Iowa football history.
Can Iowa make history on Saturday night, reaching 10-0 for the first time in program history?
"We'll find out Saturday because we've got a real big challenge and we're going to have to really have a good week of preparation. That's really the best way to get there, and we've tried to explain that to our players. Back during the bye week we told them to think big, but no matter how big they thought and whatever they may have been dreaming up, you can only get there week by week. That's about all you can control. I know it's boring and mundane. But for us to be focused or spend time on anything else right now is really counterproductive, and to me the best thing to do is worry about their academics, worry about the game plan, preparation, and maybe go on a date or something like that if they've got time. That's great, too. We just need to worry about this one because it's tricky sledding out there," said Ferentz on the historical game on Saturday night for Iowa.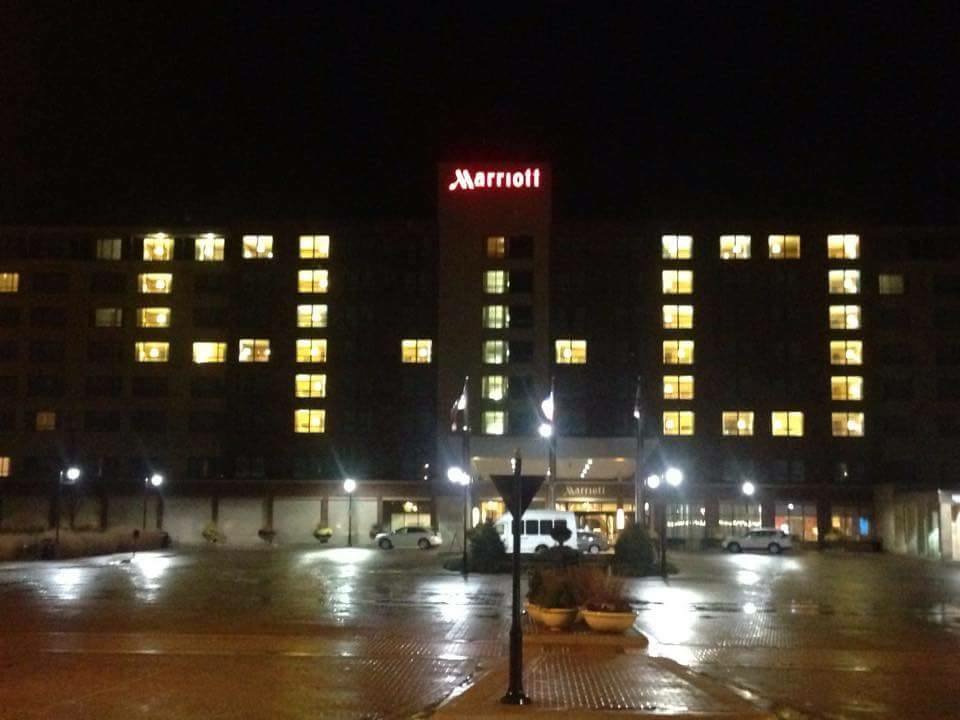 Plenty of excitement surrounding the Iowa Football program this November.