Lincoln, NE
- The Nebraska football team practiced for a little more than an hour without pads in the Hawks Championship Center on Wednesday in preparation for Friday's game against #4 and unbeaten Iowa.
The Hawkeyes are seeking to close out the regular season with a program first, a 12-0 regular season. The Hawkeyes have already clinch their first Big Ten West Division title, after defeating Purdue 40-20 last Saturday, in Iowa City.
Nebraska is coming off a bye week and is seeking their third straight win, in the month of November, after opening 3-6 for the first time, since 1958. A win over Iowa would make the Huskers bowl eligible, with their sixth win. It would preserve Nebraska's season, avoiding their first losing season, in eight years.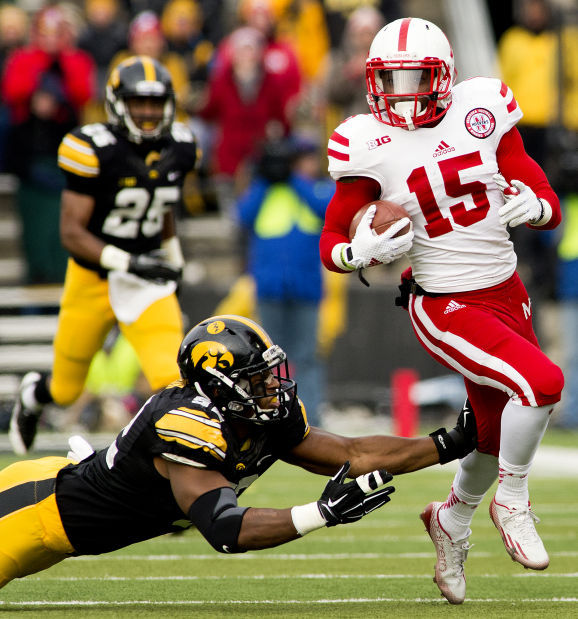 In last year's comeback victory over Iowa Nebraska's
De'Mornay Pierson-El burned Iowa on special teams,
with an 80 yard punt return for a touchdown to take
their first lead in the ball game, after being down 24-7.
It has been a tough first season for Nebraska's new head coach, with a 1-5 record on games determined by a touchdown or less. Nebraska coach Mike Riley addressed the media with good news on the injury updates.
"
Defensively it sounded like the first game
(defensive depth chart).
It was pretty close to that. We are in pretty good shape
." Riley said. "
One of the only guys is De'Mornay
(Pierson-El),
which we won't be able to see again this year, but overall pretty good
."
Riley also commented on what he believes it will take to beat Iowa.
"
Defensively, if I had to pick two things it would be that we have to control the run and the bootlegs off of the run
." Riley said. "
Offensively, things always go better for us when we run the football
."
Coach Riley said that decision-making in the passing game will be a key to Nebraska's chances for a victory on Friday.
Riley also talked about the home field advantage against Iowa this week, and what he thinks of the Huskers' unbeaten opponent. Home field advantage wasn't enough in 2013, when the Hawkeyes beat Nebraska 38-17, for the first victory, since 1946, in Lincoln.
Last season on Black Friday, Nebraska QB #4 Tommy Armstrong, Jr. lead a comeback
down 24-7 to push the game into the overtime, where the Huskers won 37-34.
Iowa fans have lost senior DE #95 Drew Ott to a knee injury in 2015, so he will
he will serve as one of the Hawkeyes' game captains from the sidelines this year.
"I think it is great we are at home. I think this crowd has just been amazing." Riley said. "Everybody always knows about this place. I do not know how much it will affect the game because I think this team (Iowa) has gotten where they are because they are very solid and consistent."
Nebraska junior TE #11 Cethan Carter will seek to get the Huskers into the end
zone. In Iowa's win last Saturday against Purdue, the Hawkeye defense gave up
two touchdowns, but also head the Boilermakers to two field goals in the red
zone. Red zone play will be important for both teams on Black Friday.
Friday's game against the Iowa Hawkeyes kicks off at 2:30 p.m. CST at Memorial Stadium
. The game will be televised on ABC/WatchESPN, as the 11-0, 7-0 B1G West division champion Iowa Hawkeyes face Nebraska @ Lincoln, who are 5-6 overall, 3-4 in the B1G West.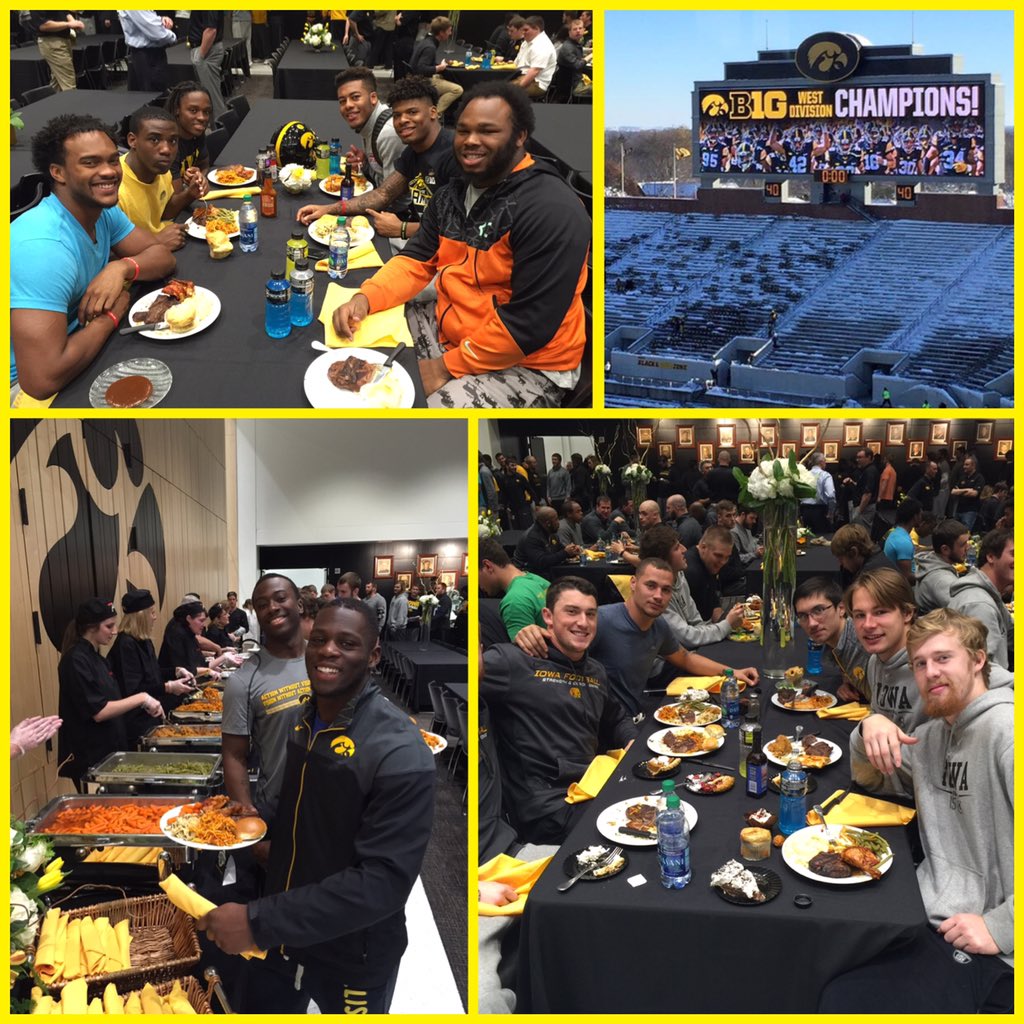 The Iowa Hawkeyes celebrated the upcoming Heroes Game, ahead of heading
to Lincoln on Thanksgiving, which could be a little troublesome with weather
heading into the route between Iowa City and Lincoln on Thursday and Friday.