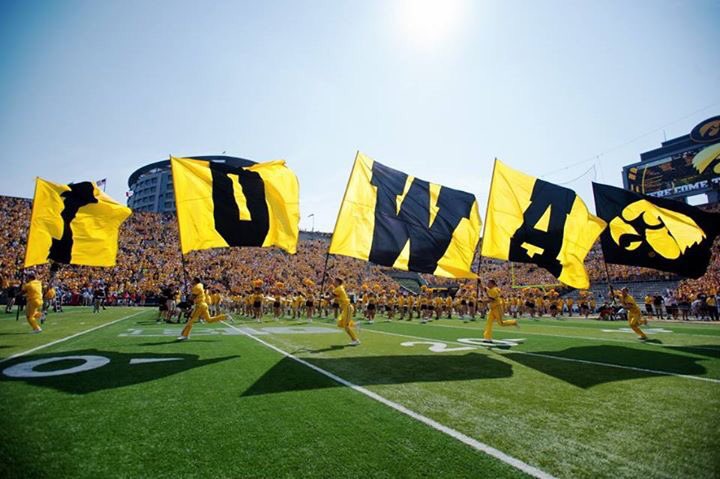 Iowa vs. Maryland at 2:30 p.m. on ABC/ESPN 2 from Kinnick Stadium.
Iowan Zach Johnson,
2015 The Open Champion.
Iowa City, IA
--
Iowa native Zach Johnson
, the British Open champion who is ranked 10th in the 2015 World Golf Rankings, will serve as honorary captain Saturday as the
#10 Iowa Hawkeyes
host Maryland at Kinnick Stadium (2:36 p.m., ABC/ESPN2). Johnson enjoyed an outstanding year on the PGA Tour, claiming the second major of his career with his British Open title at St. Andrews.
Johnson entered the final round of the 144th Open Championship
trailing three players by three strokes, but stormed back with a final-round, 6-under 66 to win in a four-hole aggregate playoff. Johnson improved his playoff record to 4-1 and in the process became the 14th player to win the Masters Tournament and Open Championship in a career. He is the sixth player to win majors at Augusta and St. Andrews, joining Jack Nicklaus, Tiger Woods, Seve Ballesteros, Nick Faldo, and Sam Snead.
Iowa enters Game 8
of the
2015 College Football season
with a 7-0 record, seeking to go 8-0 for only the second time in program history. The Hawkeyes rolled off a 9-0 start, under coach Kirk Ferentz in 2009.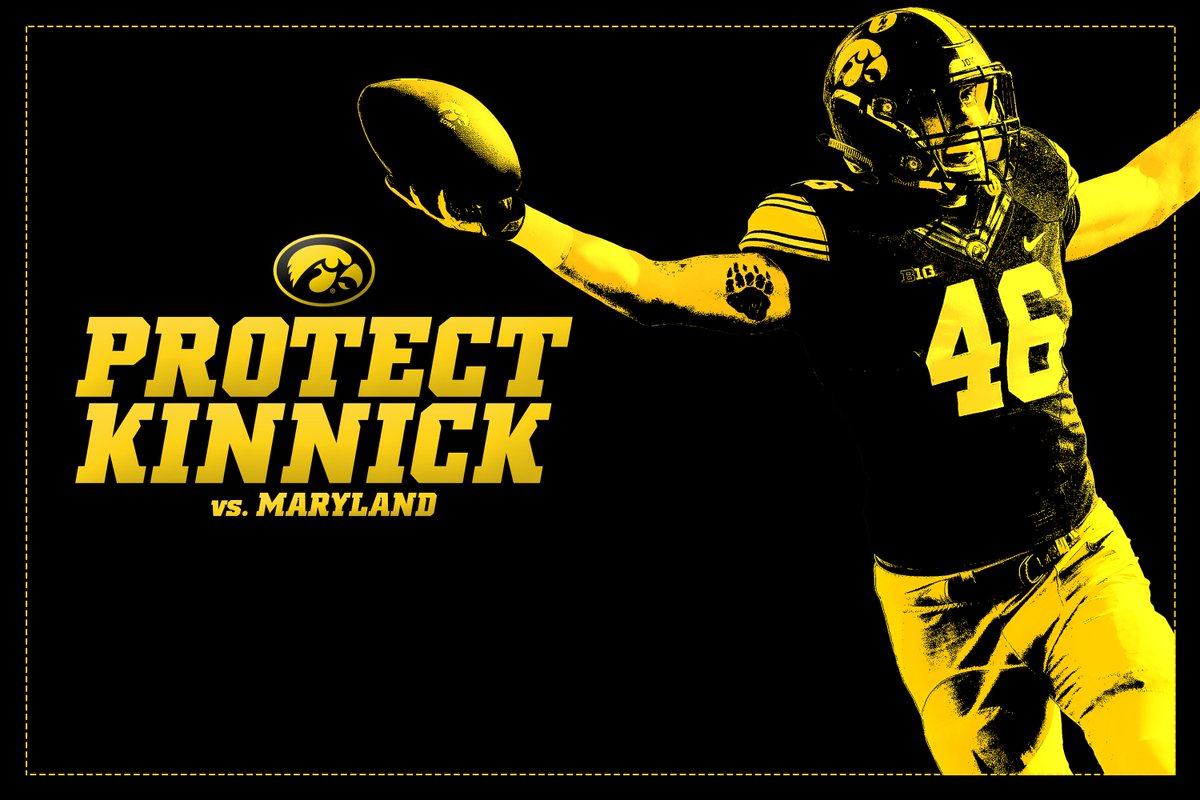 This is the first meeting ever in the Iowa-Maryland series in Iowa City.
Maryland defeated Iowa 38-31 in College Park last year.
On Friday night, Johnson addressed the Iowa team
at the Stew and LeNore Hansen Football Performance Center on the University of Iowa campus.
"There is something special about this team and it's simple: they are a team. Every part of it is equal and you can see it. Whether somebody goes down with an injury or there is a substitution, they are the epitome of a team. In my world, that's what I rely on -- I rely on my coaches; they each have common goal in mind, but they each have their own role, just like this football team. If they do their job, at the end, success will happen," Zach Johnson said to the Iowa team.
Johnson grew up right up the road in Cedar Rapids
. He was not the number one player for his own high school, Regis, or his college, Drake.
Johnson, who was born in Iowa City and raised in Cedar Rapids
, is honorary captain for Saturday's game against Maryland (2-5 overall, 0-3 Big Ten). He turned professional in 1998 at the age of 22, winning the Masters Tournament in Augusta, Georgia, on April 7, 2007, and the Open Championship at St. Andrews, Scotland, on July 20, 2015.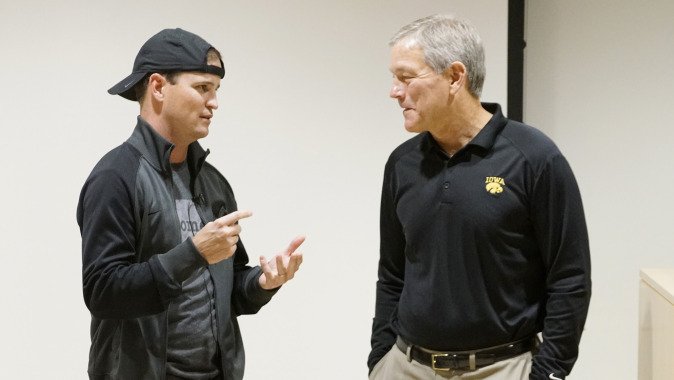 2015 British Open champion Zach Johnson with Iowa head coach Kirk Ferentz
on Friday night, addressing the Hawkeyes, as this week's honorary captain.
"It is really simple, they are a team," talking about the 2015 edition of the Iowa Hawkeyes, as Johnson talked about his Iowa roots, and his love as an Iowan, on Friday night.
"
It doesn't matter where I go on the PGA Tour, whether I'm playing golf or at a function on or off the golf course, there is always somebody from Iowa
," Johnson said. "
They usually give me a `Go Hawks!' It brings me back home and I love it. I am a proud Iowan. It doesn't matter if I'm in Korea, or at the British Open, or down the street in Moline, it's everywhere. It is a beautiful thing
."
Maryland junior QB #11 Perry Hills
running for yardage @ #1 Ohio State.
Maryland comes into Iowa City on a four game losing streak
, with losses @ West Virginia (45-6), Michigan (28-0), @ Ohio State (49-28) and Penn State (31-30). The Hawkeyes are facing a Maryland offense that will play read option, with former prep wrestler, junior QB Perry Hills leading the unit.
The Hawkeyes have rolled to seven straight wins
and are coming off a bye week, ahead of today's Halloween showdown at Kinnick Stadium. The wins wins over Illinois State (31-14), @ Iowa State (31-17), Pittsburgh (27-24), North Texas (62-16), @ Wisconsin (10-6), Illinois (29-20), and @ Northwestern (40-10).
Iowa is tied for the Big Ten lead with nine interceptions
. The Hawkeyes returned two interceptions for touchdowns in Week 4 against North Texas. Sophomore MLB
Josey Jewell
recorded the first interception of his career, returning it 34 yards for a touchdown. Sophomore WLB
Bo Bower
returned an interception 88 yards for a touchdown in the fourth quarter. It is the seventh longest interception return in school history. Iowa has at least one interception return for a touchdown in each of the last eight seasons, and 13 of the last 15 seasons.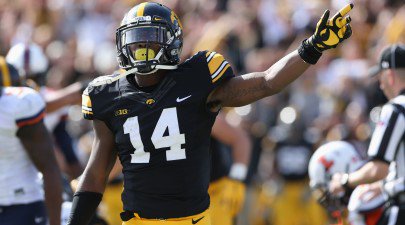 Iowa junior CB #14 Desmond King is the chief ball hawk for the Iowa defense.
Iowa junior CB Desmond King leads the Big Ten in interceptions
and is tied for #2 in the nation, with six interceptions on the season. King has multiple interceptions in two games, with two thefts in wins over Pittsburgh and Wisconsin. King has recorded 22 solo tackles and nine assists, with one tackle for loss. He leads the Hawkeyes with seven pass break-ups. Iowa ranks third in the nation in rushing defense (74.1), 10th in scoring defense (15.3), 12th in total defense (294.3), and 20th in pass efficiency defense (107.75).
Our Pick: Iowa Hawkeyes 31, Maryland Terrapins 14
Iowa Hawkeyes are seeking some respect nationally, after a surprising 7-0 start.
Defense wins championships ... Iowa faces Maryland coming off bye week!
The Iowa Hawkeyes have a 3-0 record in the B1G West, with a one game lead on the Wisconsin Badgers. The Hawkeyes are seeking their first division title, since the Big Ten broke into divisions during the 2011 season.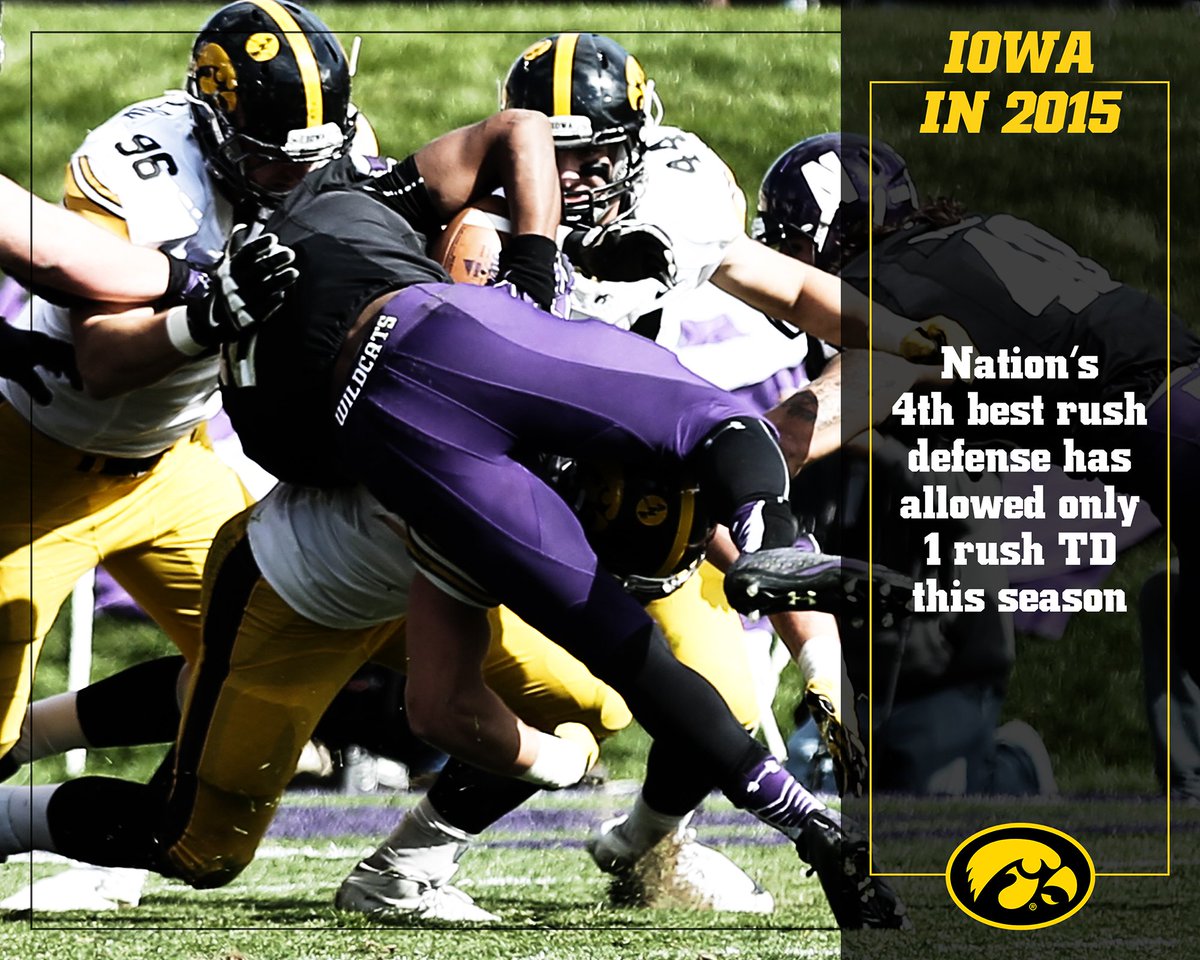 This was missing in their first game ever, last year, @ Maryland. The Hawkeyes
seek some payback, after losing 38-31 in College Park in 2014.